Our practice accepts insurance from the following companies.

Aetna
Aetna is a national leader of health and related benefits offering dental insurance to our La Mesa patients, as well as health insurance, pharmacy, and life insurance products for individuals, medicare insurance and disability.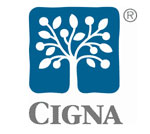 CIGNA
CIGNA offers a variety of dental plans and dental insurance to our La Mesa area patients, including CIGNA Dental Care (DHMO), CIGNA Dental PPO or CIGNA Traditional.

Delta Dental
Delta Dental Plans Association is a not-for-profit organization with some for-profit affiliates as member companies. Through its 39 independent member companies, it offers national dental coverage to our La Mesa dental patients - administering programs and reporting systems that provide employees and individuals with quality, cost-effective dental benefits and superior customer service.
Natural-looking dental implants
Fred W. Lindblom, D.D.S is a trusted La Mesa area dental implants practice providing natural-looking, comfortable tooth replacement. We make it our mission to use a gentle touch during the process.
We hold ourselves to the highest standards to replace missing teeth and provide you with natural-looking results. Our goal is to restore your confidence and your bright, healthy smile.
Personalized teeth whitening options
Let highly regarded La Mesa area teeth whitening dentist Dr. Lindblom help you reclaim your smile with the best professional tooth whitening methods for you. At Fred W. Lindblom, D.D.S, our aim is to provide you with natural looking teeth so you can be proud of your smile.
It doesn't matter if your teeth are lightly stained from drinking coffee or tea, or if your tooth enamel is discolored. We'll provide you with a whiter, brighter smile.
Whitening for brighter natural looking teeth
Would you like your smile to be a bit brighter than it is right now? We can make it happen at Fred W. Lindblom, D.D.S, with professional tooth whitening for brighter natural looking teeth. Dr. Frederick Lindblom's La Mesa, CA area office can effectively lighten your stained or discolored tooth enamel. Whiter teeth not only look great, they improve your self-confidence.
Dental bonding for attractive teeth
Dental bonding in the La Mesa area is available from experienced dentist Frederick Lindblom, D.D.S.. If your teeth have unsightly cracks or discoloration, dental bonding can help.
It's a quick and non-invasive procedure that corrects minor cosmetic flaws and restores your natural smile. You'll feel great being able to show your natural again.
Natural-looking dental crowns
Dr. Frederick Lindblom, practicing in the La Mesa, CA area, can provide you with the highest quality dental crowns available, and restore your smile. Using state-of-the-art materials and cutting-edge techniques, Dr. Lindblom can make your smile look healthy and natural again.